If you didn't already know Kendra Scott loves gemstones, here is a gemstone adorned book explaining why.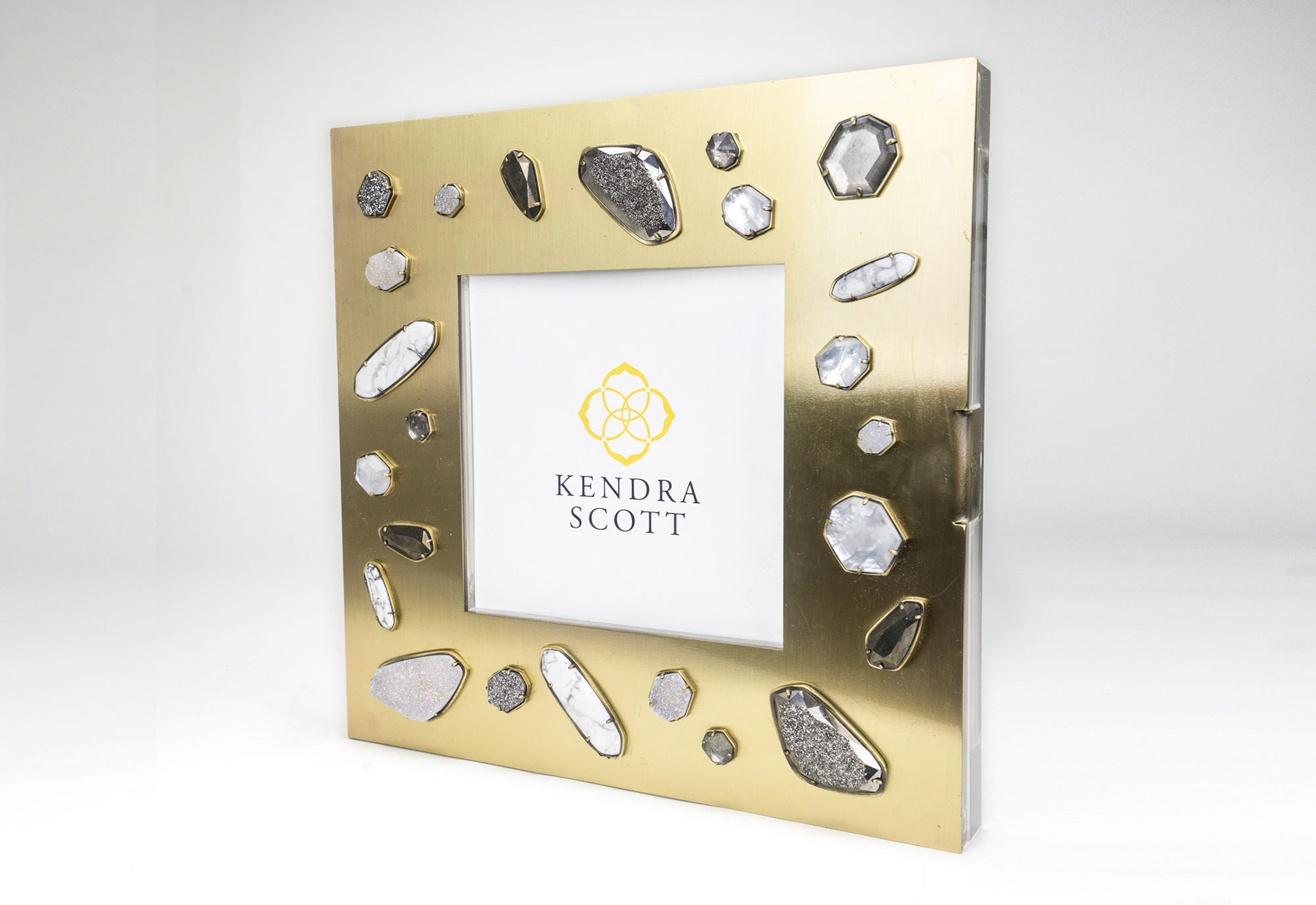 PROJECT: 
A beautiful Kendra Scott brand book was to be placed in all stores' lounge areas. The brand book gives the customers a brief insight into the brand's evolution, uniqueness and culture.
But something was missing, the book needed to be elevated to further intrigue the customer
to look inside.
SOLUTION: 
Kendra Scott creates high-end fashion jewelry. By using innovative materials and natural stones throughout the jewelry line, the brand distinguishes itself amongst the rest. This gilded encasing would highlight both of these key aspects. The stones on the exterior are custom cut shapes found only in KS jewelry and show the variety of materials and natural stones used. Brushed brass and acrylic give weight and luxury to the brand book sitting inside. Brass and acrylic are typical accents used throughout the KS retail stores.

I designed and developed the Brand Book Case. I partnered with rest of the Design team, Retail Ops and Marketing to determine the project scope. I chose the stone materials, color palate and general aesthetic of the encasing. I managed, tracked and communicated with overseas vendors working through prototypes and custom hardware to complete this project.