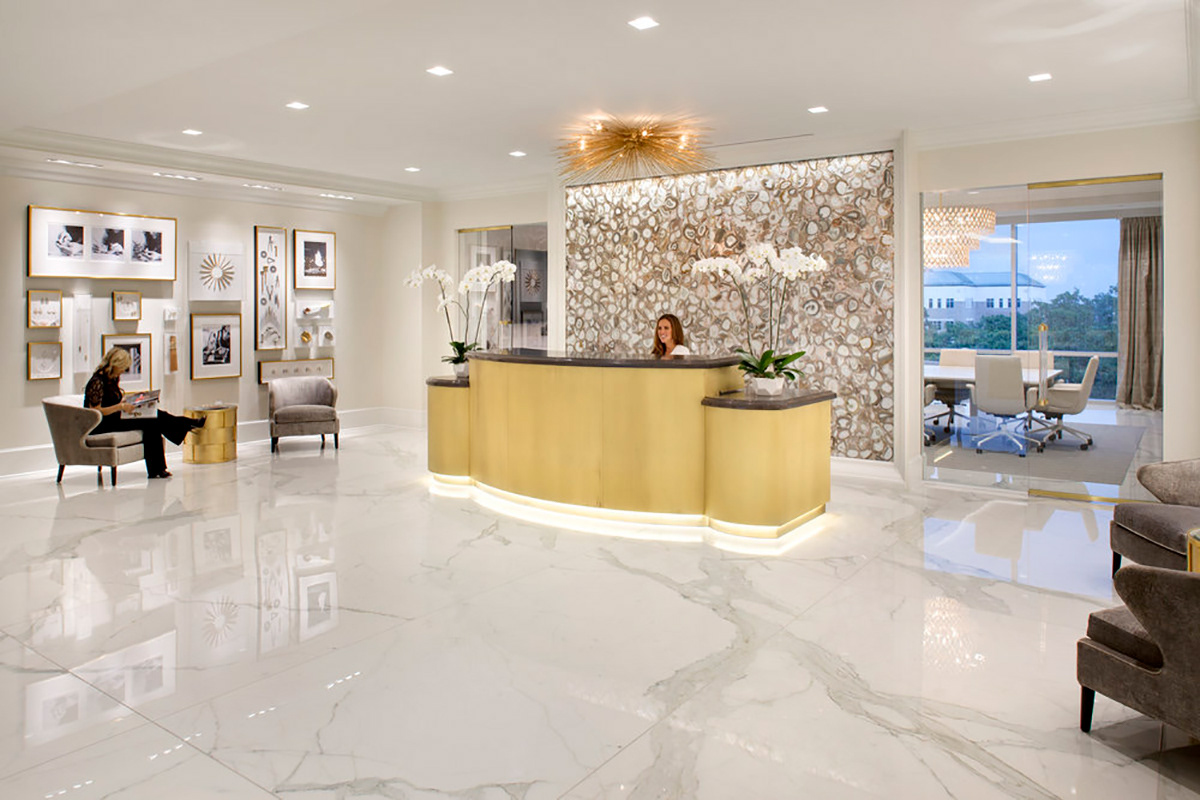 The Maker's Story: A Tribute to the Hands & Minds. 
PROJECT: 
In 2016 Kendra Scott grew their headquarters into a beautiful 43,000-square-foot new office space in Austin, TX. In celebration of such an incredible milestone, I was asked to assist the
VP of Design and Sr. Visual Interior Designer in bringing life to the new headquarters.
I designed and managed the execution of a memorable and impressive lobby that spoke to the hands behind the brand. 
SOLUTION: 
Kendra Scott creates every jewelry prototype in-house with a small but might design team. The lobby walls pay tribute to the design process, a crucial attribute to the success of the design-driven brand. I highlighted elements that distinguished the brand: natural materials, custom stone shapes and facets, metal colors, hand and computer-aided jewelry techniques, and quintessential Kendra Scott jewelry pieces. I directed the photo shoot with photographer,
Eric Morales to take beautiful black and white images of the artisans.
And partnered with Alice Rogers, from Blue Skies Frame Co., an expert framer. Framing the tools as art pieces themselves draws attention to the handmade techniques used and elevates the craft.

I designed and project managed the execution of the lobby. I consulted with Chief Executives on attributes behind the Kendra Scott brand and determined key brand elements to highlight.
The lobby walls are prestigious, archival, and beautiful. ​​​​​​​
This "Maker Story" wall was so successful, Kendra asked to continue this visual story-telling in the  top retail stores, including New Orleans, pictured below.