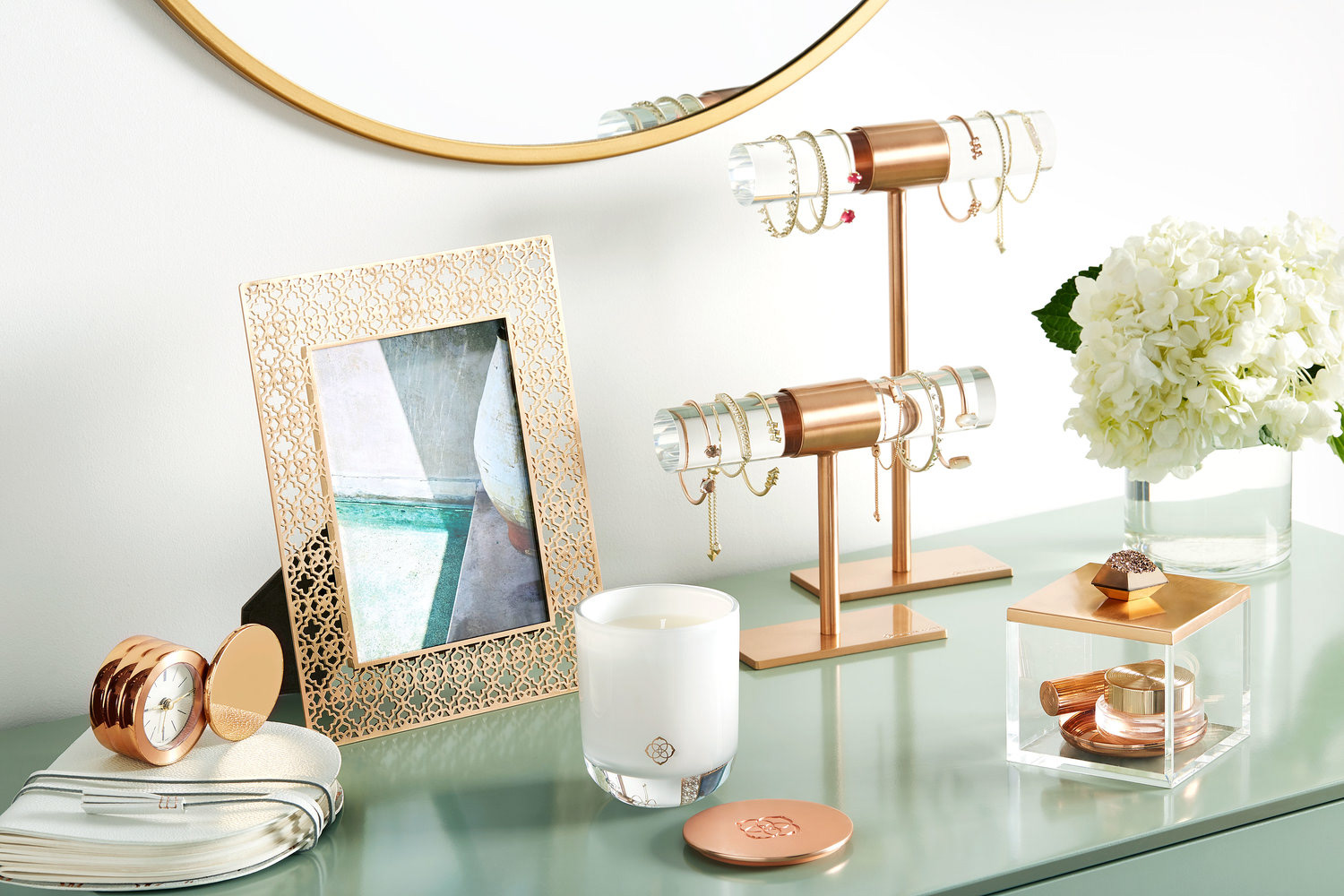 Make Your Home Uniquely You
PROJECT: 
It was imperative that the "Jewelry for the Home" collection, feel cohesive to the existing Kendra Scott brand. I determined how elements from the jewelry-line could seamlessly be integrated into the new line of picture frames.
SOLUTION:
I focused on three brand attributes: modern, customized and sophisticated to dictate this line of picture frames. Certain products would be customizable by allowing the customer to choice their own metal and material combination. All materials and metal colors have debuted in the jewelry line first with proven success.
I worked directly with the VP of Design and Kendra to translate the brand into this new product category. I provided all competitive analysis, product and trend research, mood boards, and all supporting visual collateral for cross-departmental meetings. I even travelled overseas to source vendors and materials. I managed all technical development including: tech packs, developed quality standards and approved prototypes. I also co-managed the design and development of all Home packaging.

I designed the branded logo filigree pattern, now utilized as a key-branding element for
Kendra Scott.